Tourists catch on video a humpback whale at Playa Sosua
Last Sunday, a tourist while taking a ride aboard a small boat along the coast of Sosúa, filmed with his cell phone camera an unusual event, a group of humpback whales passing close to the shore.
People who were enjoying a ride on "Banana Boat", got a surprise of their life meeting face to face with a giant marine animal who passed very close to the fragile boat.
Every year, several thousands of whales come to the warm, calm waters of the Caribbean, to mate or give birth. They come into Samana Bay, which is considered one of the best places in the world to observe whales, between mid-January and late March.
View Video: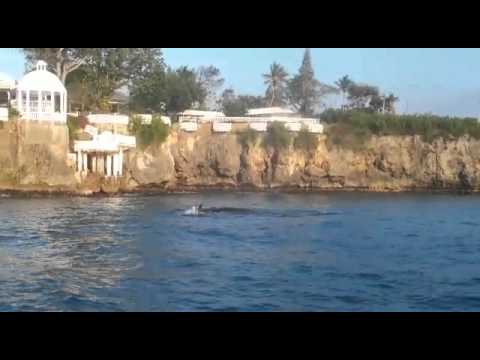 Source: Detras del Rumor
April 19, 2016
Category: DR News |