Tennessee Crew to save coral reefs in Sosua Bay
A team from Tennessee recently arrived in Sosúa with the intention to commit themselves to save the coral reefs. By warming of the ocean water, pollution and the hands of fishermen and tourists, the coral has been affected worldwide. The coral reefs in and around the bay of Sosúa are in several places in a deplorable state.
The volunteers from Tennessee have manufactured, in collaboration with the diving schools in Sosúa cubes of concrete, which serve as a growth location for new to form coral. On the accompanying video you can see how these structures are placed in the ocean. These incubators will, according to experts, become beautiful coral sites and sanctuaries for fish, crabs, lobsters and octopuses within five years. But there must be placed much more breeding grounds for the growth of coral. These incubators also have to be maintained. To make this possible, sponsors are needed. Would you like to support this lovely and necessary project with sponsorship, contact Bill Passmore of Dive Center Merlin in Sosúa.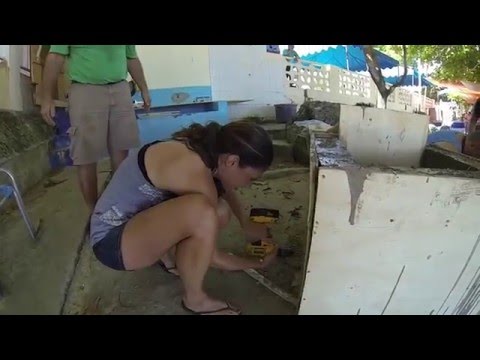 Source: Sosua News
May 18, 2016
Category: DR News |