3rd week of the Carnival Puerto Plata despite rain was great
The third weekend of the Carnival Puerto Plata is over. Despite some rain, it has been grandiose so far. The coming Sunday (Feb 28th) is another day of the carnival. And the final parade is on March 13th. The festival starts at 3PM at the Malecón every weekend with King Momo.
Accompanied by his queen señorita Aquianny López Núñez together with 11 nice ladies. Followed by a parade of beautifully costumed carnival groups and individuals. These groups and individuals are well-known characters, e.g. Diablos Cojuelos, Las Gordas del sabor, Palos Dominicanos and Los Indios de Suky, etc. All wonderful to watch. The dance groups of sexy ladies attract most of the attention from the large audience. Later, the party continues with stage performances by merengue, reggaeton and salsa bands. The large number of police and soldiers are present at the place to ensure safety for everyone.
Source: Sosua News
Feb 22, 2016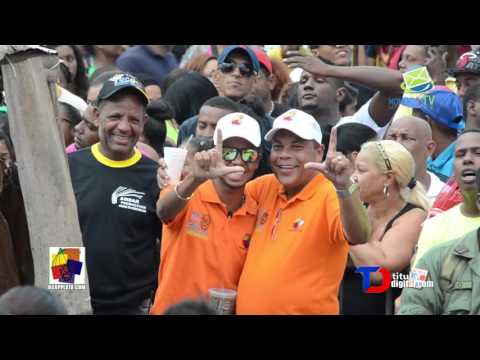 Category: DR News |