Cop's video on US$122 miserly wage goes viral but he gets arrested
Santo Domingo.-  The lawyer for policeman Daurin Muñoz, whose video on the calamities cops go through with their RD$5,500 (US$122.00) monthly salary went viral over the weekend, on Monday said he´ll request a restraining order against the National Police, which arrested him but released by the Justice Ministry.
He said the police threatens him to prevent him from utilizing the social networks "to say the truth of the situation faced by police officers."
Attorney Jose Miguel Surun, upon arriving to the National District Office of the Prosecutor Monday morning, said the National Police had already fired Muñoz, but noted that police regulations aren't above the Constitution.
He said Muñoz´s rights, a any citizen and a law enforcement officer are being violated, adding the his residence is being watched since Sunday.
Source: DT
Oct 12, 2015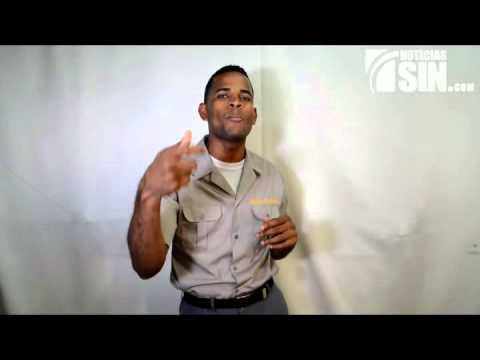 Category: DR News |