David Maler stars in first Dominican blockbuster
Born and raised in Casa de Campo, David Maler, son of beloved Casa de Campo artist Leopoldo Maler, having already taken the Argentinian film and theater industry by storm and married Dominican actress and rising star, Nashla Bogaert, David Maler is about to make his acting debut in the Dominican film industry – with a leading role!
Actually raised just outside of Casa de Campo, in the beautiful fisherman's village of Boca Chavon, across the river from the Marina Casa de Campo, David Maler graduated from the Abraham Lincoln School in La Romana in 2008, where his talent and passion for acting began with the starring role in a high school production of Jesus Christ Superstar. Naturally, David played Jesus.
Having studied film direction for 2 years at the Universidad del Cine and the Centro de Investigación Cinematográfica in Buenos Aires, it was love that brought him back to the Dominican Republic. David Maler wed fellow actress Nashla Bogaert in an intimate ceremony last August in Buenos Aires, and after that it was only a matter of time before the young star would return home to the Dominican Republic.
David Maler's first Dominican movie, Codigo Paz, in which he plays a leading role, will be in cinemas across the Dominican Republic from the 18th of September.
Not only is Codigo Paz, Maler's first Dominican movie, and leading role, but it is also the first time he stars alongside his beautiful wife, Nashla Bogaert. Other roles are played by Paula Ferry, Héctor Aníbal, Ivan Aybar, Issac Saviñón, Félix Germán and José Guillermo Cortines.
"A beautiful experience. My first movie in the Dominican Republic, my first movie with my beautiful and talented wife, Nashla Bogaert, and my first lead role… as you can imagine, this project is very close to my heart." David Maler published yesterday on his Facebook profile, as he announced his role in Codigo Paz to his friends.
Codigo Paz, is directed by young Dominican director Pedro Urratia, his first movie production. In the past, Pedro Urratia has produced a number of music videos for Dominican musicians such as Melymel, Joe Veras, Rafely Rosario and Metropolitan. The movie is being distributed by Caribbean Films and produced by Larimar Films and One Alliance.
Source: Casa De campo Living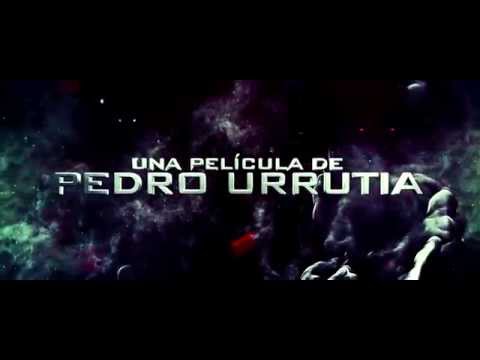 Category: DR News |