One of hundreds of thousands of Haitians who make a living in the Dominican Republic, "Palito de Coco", is now a Dominican celebrity after a video
"Coco" is now a Dominican celebrity after a video of his promotional sales pitch was uploaded to You Tube.
Today's Listin Diario, Friday 18 October, features an editorial commenting on how the young man who has been here for two years is now a celebrity.
The editorial points out how Palito de Coco, like hundreds of thousands of other immigrants here illegally has found local support and not discrimination.
"Perhaps his unexpected boom and popularity among the people will be factors that will favor him when applying to the opportunities for regularization created by the judgment o the Constitutional Court," says the editorial.
"The widespread support he has received and the efforts of local musicians and radio and TV executives to help "Palito de coco" get into show business is another example of the solidarity, generosity and hospitality of Dominicans, such a part of Dominican idiosyncrasy, even when many our us ignore this truth," writes the editorialist.
Source: DR1, Listindiario.com.do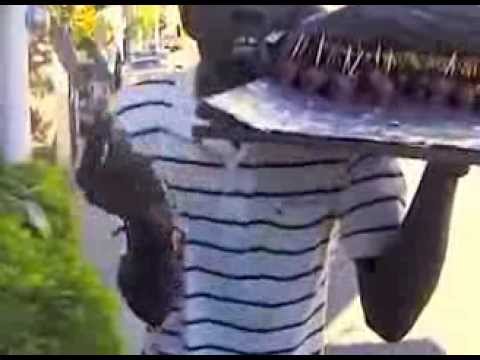 Category: DR News |