North Korea death camp survivor Shin Dong-hyuk
When 13-year-old Shin Dong-hyuk overheard his mother planning an escape from their North Korean death camp, he knew exactly what he had to do.
He told the guards everything and watched as his mum and brother were dragged away.
And in an even more shocking confession, Shin has revealed that after he was forced to see his mum being hanged and his brother being shot dead, he was convinced he had done the right thing.
He thought they deserved to die for their treachery.
Shin was born in notorious Camp 14. The grim battle to survive in the gulag 50 miles north of capital Pyongyang was the only life he knew.
It is only now – as the sole inmate known to have escaped the prison camp – that he can recognise the true horror of what he did.
As the world watches the deluded posturing of North Korea's young dictator Kim Jong-un, Shin's harrowing story shines a rare light on the most secretive country on Earth.
While the regime pumps out stage-managed pictures of military parades, the country's 24 million people live in terror of being sent to one of the slave labour camps that are dotted around the country.
Around 200,000 people are detained in these hell holes where torture and rape are common.
Most inmates die in the camps. Escape is almost impossible which makes Shin's story so compelling.
Since he fled he has devoted his life to telling people the truth about North Korea.
But it was not until recently that he revealed his darkest secret about betraying his mum and brother.
Far from being rewarded for his betrayal, Shin was tortured for four days as guards demanded more information.
"I was taken to a chamber full of torture instruments," he says.
"I was stripped, my legs were cuffed and my hands were tied with rope. I was hung by my legs and hands from the ceiling.
"Someone started a charcoal fire and brought it under my back. I felt the heat at my waist and shrieked.
"My torturers pierced me with a steel hook near the groin to stop me writhing. The pain was so bad that I passed out."
Read full story on Mirror.co.uk
View Video: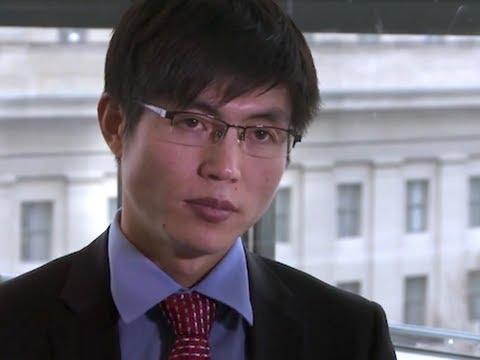 Category: World News |