In memory of a friend – Michael Low
Last week on Wednesday morning Michael Low, the 51 year old Cabarete musician and entertainer passed away. He played his music mainly at Gordito's and Cabaha. Mike had just returned from vacation and played the Monday before last. Two days after playing at Grodito's Mike had a stroke that caused insurmountable damage.
Mike loved to play music and sing for a crowd. He had quite the following of fans and when he played that last Monday the seats were full. He was always eager to donate money from his perfomances to helping people within the community 100%.
Our sincerest condolences for the huge loss to his wife Claire and the family. Mike was a wonderful person and will be sadly missed by all who knew him.
This is an amature video recording from a private party where Mike was performing…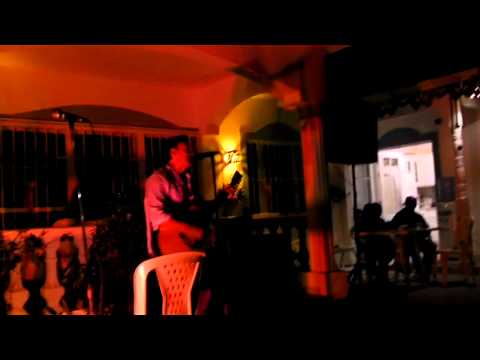 Category: DR News |