Missouri officials say tornado killed at least 89
JOPLIN, Mo. – A massive tornado that tore a 6-mile path across southwestern Missouri killed at least 89 people as it slammed into the city of Joplin, ripping into a hospital, crushing cars like soda cans and leaving a forest of splintered tree trunks behind where entire neighborhoods once stood.
Authorities warned that the death toll could climb as search and rescuers continued their work Monday. Their task was likely to be made more miserable as a fresh storm moved into the area. It was not expected to produce new tornados, but lightning, high winds and heavy rains were likely to hamper an already delicate door-to-door search.
City manager Mark Rohr announced the number of known dead at a pre-dawn news conference outside the wreckage of a hospital that took a direct hit from Sunday's storm. Rohr said the twister cut a path nearly 6 miles long and more than a half-mile wide through the center of town, adding that tornado sirens gave residents about a 20-minute warning before the tornado touched down on the city's west side.
Much of the city's south side was leveled, with churches, schools, businesses and homes reduced to ruins. Fire chief Mitch Randles estimated 25 percent to 30 percent of the city was damaged, and said his own home was among the buildings destroyed as the twister swept through this city of about 50,000 people some 160 miles south of Kansas City.
Source: AP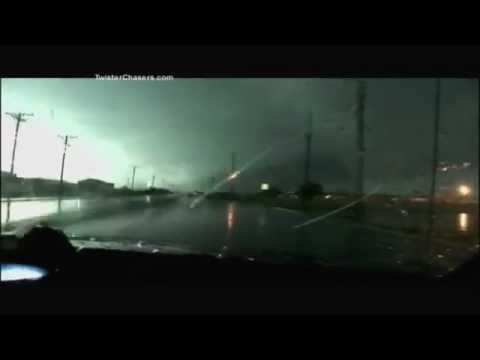 http://www.wat.tv/video/joplin-missouri-tornado-at-3ph1d_31wod_.html
Category: World News |